HONEY AND CLOVER PLACEMATS
Hurry, only 1 item left in stock!
Delivery & Pickup Info

Within 2km of the shop, delivery is $10; for other parts of the city $14. There are extra charges for any delivery outside a 12km radius from the shop.

Please call or email the shop to confirm for extra long distances. 

Same day pickup is available for orders placed before 2:00, call us for a quicker pickup time and we will do our best to accommodate.

Pickup is available at our location at 1099 Corydon Ave, Winnipeg, MB.

Monday to Friday 10:00 AM - 5:00 PM
Saturday 10:00 AM - 2:00 PM

Closed Sundays and Holidays.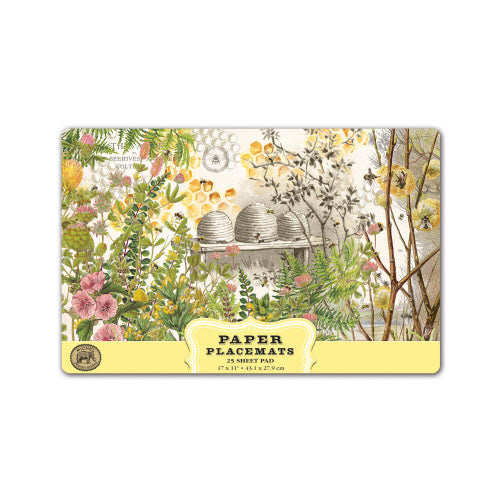 Product Details
Honey & Clover calls up the buzzing of bees and the sweet nectar they gather—lovely in any home. Our paper placemats are printed on heavy paper with soy-based ink. They come in a 25-sheet tear-off pad, so they're perfect for casual entertaining.
17 x 11" / 43.1 x 27.9 cm