10Eme Canal St Martin "Geranium Rose" 8oz Travel Tin
Hurry, only 1 item left in stock!
Delivery & Pickup Info

Within 2km of the shop, delivery is $10; for other parts of the city $14. There are extra charges for any delivery outside a 12km radius from the shop.

Please call or email the shop to confirm for extra long distances. 

Same day pickup is available for orders placed before 2:00, call us for a quicker pickup time and we will do our best to accommodate.

Pickup is available at our location at 1099 Corydon Ave, Winnipeg, MB.

Monday to Friday 10:00 AM - 5:00 PM
Saturday 10:00 AM - 2:00 PM

Closed Sundays and Holidays.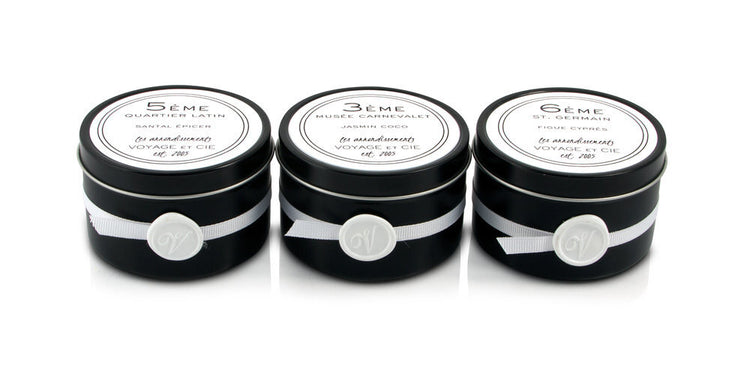 Product Details
Spring and summer on the bank of the canal, bike along the Quai de Valmy and smell the sweet scent of geranium rose.
Fragrance Notes: African geranium leaf, Moroccan rose, pink peppercorn, and bergamot.
Travel Tins:
3" - 8 oz - Burn Time: 50 Hours
Organic & Sustainable 100% Soy/Coconut Blend Candle